With our General English 15, students are taught with structure educational program to polish their fluency.
General English is our most popular English course and is available for every level from complete beginner through to advanced. Our teaching methods aim to develop communication skills, with an emphasis on speaking, pronunciation, grammar and listening.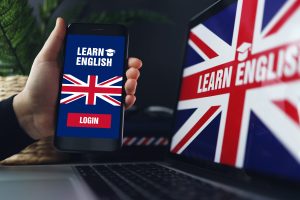 Improving your everyday English

Beginner to Advanced levels

15 hours per week
Each course is divided into specific learning levels. 
Essential information you wish to learn about the General English Course
You have the flexibility to pay on weekly basis, your desired duration, or one year. 
Explore the flexible learning schedules and courses for all levels, offered by KINGSGATE's qualified and experienced English language teachers. 
At KINGSGATE, you can choose to study online or in our London campus to polish your English proficiency in no time.
Learn English with KINGSGATE INTERNATIONAL COLLEGE
At Kingsgate, our courses empower students to build solid foundation in English language, hence widen their international perspectives in their life journeys. Our distinctive approach to learning with the flexibility of online and campus studies, as well as structured teaching modules make Kingsgate International College more than just a school. It is a unique life experience. We look forward to seeing our students embracing their life joyfully connecting across continents in the globe.